Our Story
This business came into existence quite by surprise and with the encouragement of others. We made soap as Christmas gifts for our family and friends in 2016. They were enjoyed by the recipients almost as much as Chuck enjoyed learning something new. A neighbor suggested we should make them to sell but we had no interest - until Donna had a "what if?" thought.
Several members of our family have traveled to Haiti on mission trips in recent years. Our church partners with a well-respected and long-ministering organization to sponsor the village of Minoterie, also known as Lafiteau. Our youngest was going to Haiti in June of 2017 so we decided to make and sell soap to fund this mission trip. We exceeded our goal and were able to help fund the trips of a few other team members!
As Chuck's knowledge and interest grew, our product line has extended and we have been so encouraged by the positive feedback on our artisan products. It is our passion and desire to see the profits from our sales sent to Haiti where lives are being transformed by the love of Christ and, specifically, to assist in women being rescued from prostitution – a huge problem in "our" village and others in Haiti, where this accepted trade is often the only way to for women to provide for themselves and their children.
We will be supporting a wonderful organization called Mission of Hope which gives women and their children a safe place to live, teaches them a new trade, and provides stability and education as their lives are transformed and restored with dignity. Please help support this worthy cause with your purchases or donations! As you send your dollars, you are on a mission with us!
Due to your generosity and our product expansions, we added two local organizations that we support! Will's Place and The Pregnancy Resource Center.
Will's Place is a recovery resource center serving the community of Stanly County through treatment, education/awareness, and advocacy, founded to honor the life of Will Hudson, who died of a Fentanyl overdose on April 22, 2012. Here is an article in the Stanley News Press about Will's Place.
The Pregnancy Resource Center  provides mothers with support, information, and local resources to help them make an informed pregnancy decision as well as be a part of their individual journeys. The PRC does not perform, refer, or recommend abortions.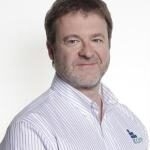 Chuck Elyea
Chuck is a serial entrepreneur by day and has been married to Donna for 30 years. They have 4 children between 18 and 24. See his LinkedIn profile here.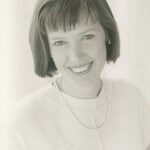 Donna Elyea, CPA
Donna is wife to Chuck, mom to four, primary caretaker of her elderly mom, a deacon at church, and a CPA who returned to public accounting after being an at-home mom & homemaker for 20+ years. See here for her LinkedIn profile.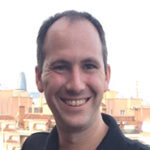 Chris Wirtz
Chris is a consummate sales and marketing professional and SEO wizard. He is Chuck's business partner in a mobile app startup and they have worked together in various ventures for over 15 years. See his LinkedIn profile here.